Customization
Personalize your invoices
Easily customize your quote templates and invoices with our PDF Designer. You can finely control the layout of your accounting documents, for example by adding or removing columns or adapting colors to your graphic charter. You can also create multiple invoice templates and decide to use them:
Recurring billing
Easily bill your subscriptions
Automate the invoicing of your periodic services. Whether it's subscriptions or consumption of the current month, Kafinea saves you valuable time and takes care, at the end of the month for example, of creating all your recurring invoices. Supported periodicities: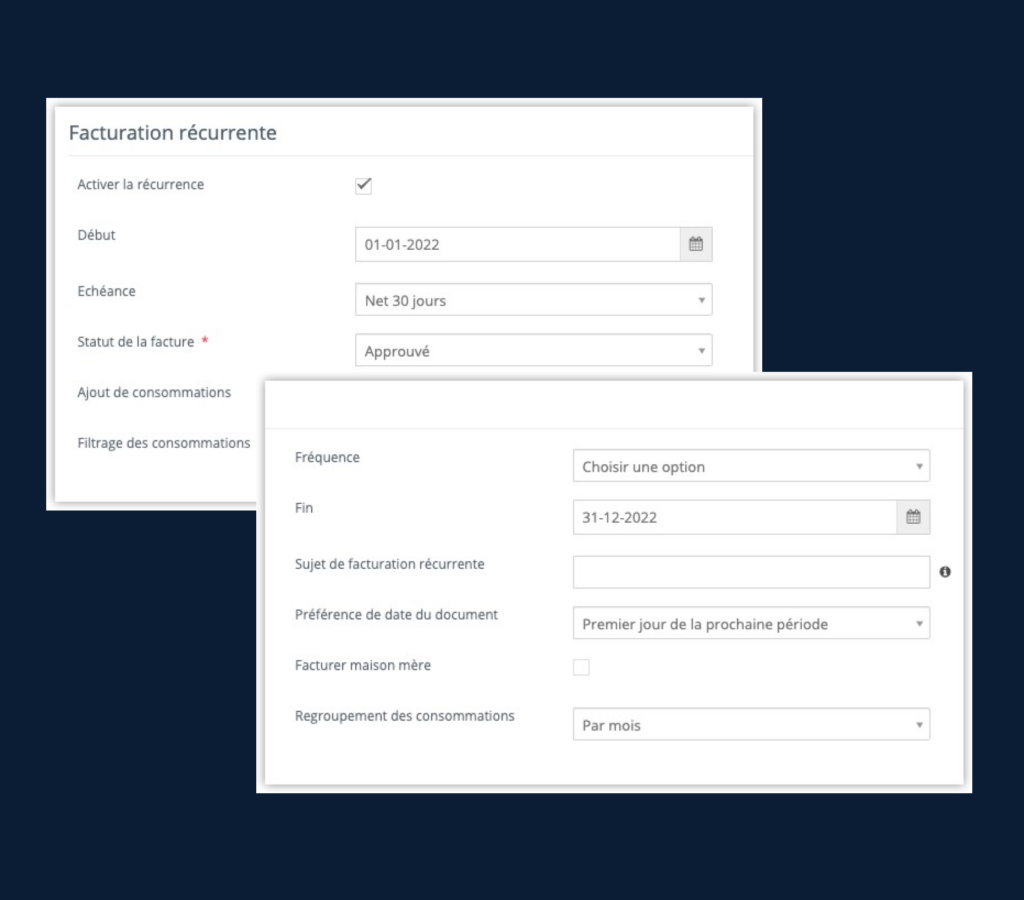 Automation
Automate your billing
Invoicing a project
Automatically invoice your services at each stage of a project. As soon as a task is finalized by one of your employees, Kafinea can create the corresponding invoice for you.
Timesheet billing
You can also invoice, at the end of the month, your services saved in our "timesheets" module. Your internal or external collaborators (freelancers) can tell you throughout the month how much time they have devoted to a project or a customer account. At the end of the period (monthly or quarterly), Kafinea accounts for all its services and invoices them at the agreed price.
Progress – situation invoice
Easily manage your differential billing
Invoice your customers based on the progress of your projects. Discover a simple and intuitive wizard for creating your situation invoices. Thanks to the initial quote, Kafinea helps you to invoice the progress of your achievements, while taking into account the invoices already issued for the same project. In addition to saving you time, this feature helps you avoid human errors.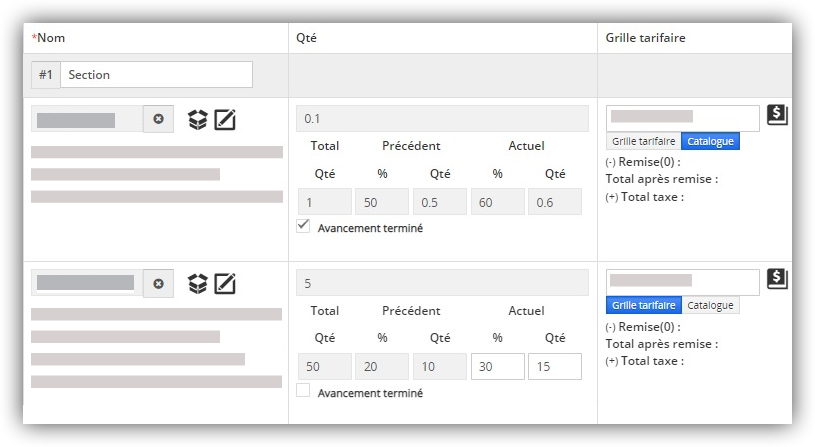 Unleash your business potential
---